Hi! My name is William Buscher (my friends call me Will) and I'm a real estate agent in the St. Louis area.
I recently became a father to a precious little girl, which has given me such a tremendous view on what real estate is. Before my daughter was born, houses were just numbers and an enormous investment. Now, I understand that your home is where you'll bring your first child home,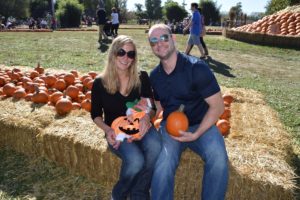 where you'll spend your nights with your spouse, where you'll display the memories  you've made over the years and where you'll feel safe at night.
I want to be the agent that helps you find your home. (See my client testimonials)
My Background
I'm a CPA…and a Realtor. But definitely not your typical Realtor or CPA.
After graduating from college, I worked for two of the largest CPA firms in the world and later ended up working as a financial analyst for a mortgage bank.  My career in the financial world has given me a unique perspective of the real estate industry. Unfortunately though, I didn't get the human connection that I desired in accounting and thankfully found my dream career in real estate
I didn't originally intend on getting into the real estate sales.  I earned my real estate license just to help my wife and I find and purchase investment properties but found that I really enjoyed working with clients in helping guide them through such a meaningful transaction in a way that I was missing in accounting.
Having rehabbed several houses personally, (going from suit and tie during the day to work boots and jeans at night), has given me a good eye for finding potential problems in a house, which useful when you're looking for a home.
Need real estate help?
If you're interested in being treated like a person, and not another transaction, give me a call. You'll see that there's more to selling real estate than just putting your home on the MLS and putting a sign in the yard.
Read what my client's have said about me here.
William Buscher, CPA   Cell: 636-667-9549 will@StLRealEstateGroup.com
 Schedule a 15 minute consultation now!  No cost or obligation, just unbiased information.